I'm linking up with Emily and Kylie for our favorite things in December. Here's a lists of things I'm loving for the most fabulous month of the year!!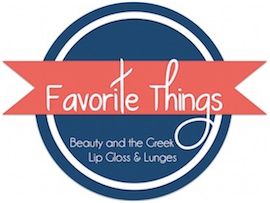 Starbucks Peppermint Mocha - Loving the peppermint mocha's this season. I order the tall so I don't feel bad not making it "skinny."
Thymes scented votive candle - Fraiser Fir. Best. Candle. Ever.
Prenatal Gummy Vitamins - I am terrible at taking pills, but who doesn't love gummy vitamins. They made these in the men's vitamins first and I am so glad to have found them in prenatals now too.
philosophy shampoo, shower gel & bubble bath - They make the best smelling products and this one doesn't disappoint.
ABC Family 25 Days of Christmas- I love the 25 days of Christmas and they've got a great line-up this year!
What are you loving in December??