Although I am trying to spend the rest of the year focusing my efforts on buying gifts for others and not purchasing clothes for myself, I had to round up some cute sale items today. The Nordstrom's Half Year sale is AMAZING! Sorry to be a bad influence if you are trying no to buy for yourself too! Just take one quick peek :)
Joie Silk Shift Dress - On sale at Nordstrom's and looks like the perfect black shift dress to wear throughout the holiday season.
Equiptment Blouse - These blouses are the best and normally run over $200 and are now on sale at Nordstrom's for $83. That's a steal for these tops.
J Crew Leather Sleeve Top - I've had my eye on this top for awhile. I love the leather sleeves and grey and black are just the perfect colors.
Several items are from Nordstrom's Half Year Sale. They have a great selection of items that are 40% off or more!! My favorite Equipment tops (shown above) are 60% off!! They have that pretty green color and also a beautiful blue marine color.
J Crew is offering 25% off with the code: GOSHOP
- Post your Wednesday Wishlist
- Grab the button and link back to both of our blogs
- Share your favorites and click around and meet new friends and comment on their lists!
- We would also love to see you on Instagram, Twitter or Facebook using hashtag #wednesdaywishlists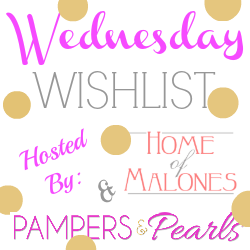 <a href="http://homeofmalones.blogspot.com" target="_blank"><img src="http://i745.photobucket.com/albums/xx100/morganteichert/WednesdayWishlistButton_zpsb02e6410.png" alt="HomeofMalones" width="125" height="125" /></a>